Accident Investigation
£30.00
Duration Approx. | 75 minutes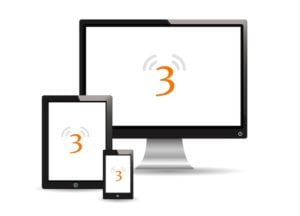 Select 'Enable Group Purchase' if you wish to assign the course to others via email.
Description
Accident Investigation Training Online | The 'Domino Theory' of accident causation states that accidents result from a 'chain of events' rather like dominoes falling over.  By removing one of the dominoes in the chain, accidents can be prevented.  
But, how can the chain be broken in your specific business?  Following an accident, an effective investigation can provide the answers and help prevent a similar incident happening again. 
---
Accident Investigation Course Objective
Provide the knowledge required to investigate accidents and near misses effectively in order that the correct lessons are drawn and future incidents are prevented.
---
Learning Outcomes
On completion of this course you will know:
| How to gather evidence
| How to draw conclusions
| Reporting techniques
---

---
Course Content
Section 1 | Accidents and Near Misses
Accident / near miss causation
What is a near miss?
What is an accident?
Iceberg illustration
Bird Triangle
Section 2 | Investigation
Why investigate?
Accident and near miss investigation
Developing a plan
Conducting an investigation
Interviewing a witness
Section 3 | Accident Causation
Immediate causes
Basic causes
Lack of control
Writing the report
Taking remedial action
Accident Reporting (RIDDOR)  |   Communication Skills  |  Delegation Skills  | Fire Safety |  Warehouse Safety | Manual Handling  |  Ladder Safety  |  Working at Heights
---
Why take Accident Investigation Training?
Research suggests effective board leadership can deliver a 5-10% reduction in workplace accidents and ill-health.  Other HSE research suggests 70% of accidents can be attributed to management failure at some point along the chain.
Carrying out your own investigations is a critical part of monitoring your HSE performance.  Discoveries will provide a deeper understanding of the risks associated with your work activities, enabling refinement of Risk Assessments & Method Statements.
Should an incident occur, simply blaming individuals sustains the myth that accidents and cases of ill health are unavoidable when in fact the opposite is true.
An effective investigation requires a methodical, structured approach to information gathering, collation and analysis. The findings of the investigation will form the basis of an action plan to prevent the accident from happening again and for improving your overall management of risk.
Fundamentally this course will help delegates adopt a systematic approach to determining why an accident or incident has occurred and the steps that need to be taken to make sure it does not happen again.
---
Ideal For
The responsible health & safety person within your business
Any employee who may be required to undertake accident and near miss investigations
Any employee who submits reports under RIDDOR
---
Certification
Successful completion of the Accident Investigation training requires delegates to achieve 80% or more in the final 20 question assessment. At this point they receive:
| An emailed PDF self-print certificate from echo3education with verifiable completion code
|  2 CPD credits
| A Digital Badge that can be can be shared on social media sites such as Linkedin.
---
What's included in this Accident Investigation training course?
| 75 minutes of mixed media learning
| Quizzes to reinforce learning
| CPD-accredited: 2 CPD points
| Digital Badge – Share your success on Linkedin
| Instant self-print certificate (£5 for posted version)
| Unlimited access for 1  year
---